Have you been waiting for a dependable industrial equipment that leaves your material perfectly blended? Well, the wait is over! StateMix proudly introduces the newly designed Vortex Mixer 1000 Vacuum. Similar to our Vortex Mixers, this machine allows for mixing with the added benefit of vacuum capabilities!
Say Goodbye to Microscopic Bubbles
Our VM-1000-VAC model can simultaneously mix with vacuum capabilities of up to 1000 grams of material. The vacuum pump is paired with a surge tank to create an instant hard vacuum. The suction causes gas bubbles to expand while the centrifugal action of the bladeless mixing expels the gas bubbles out of the material.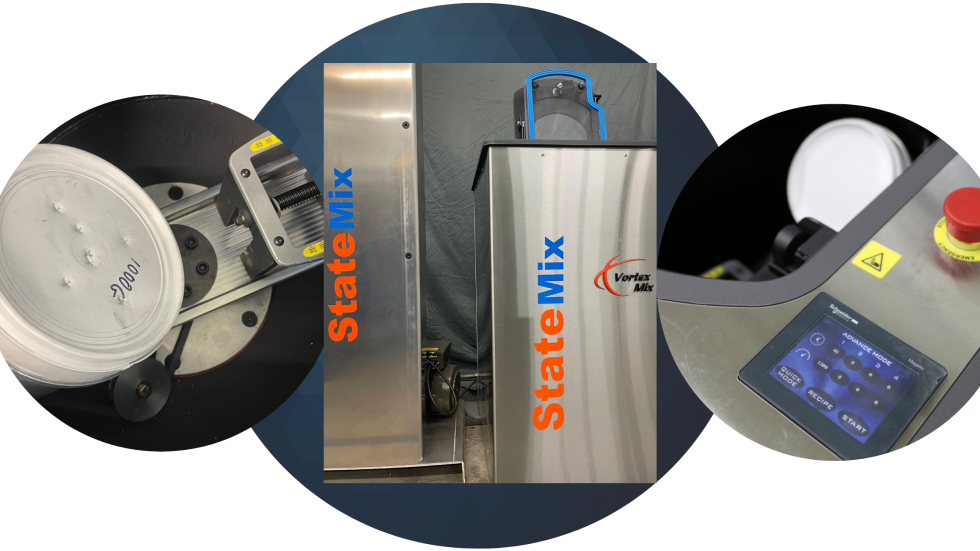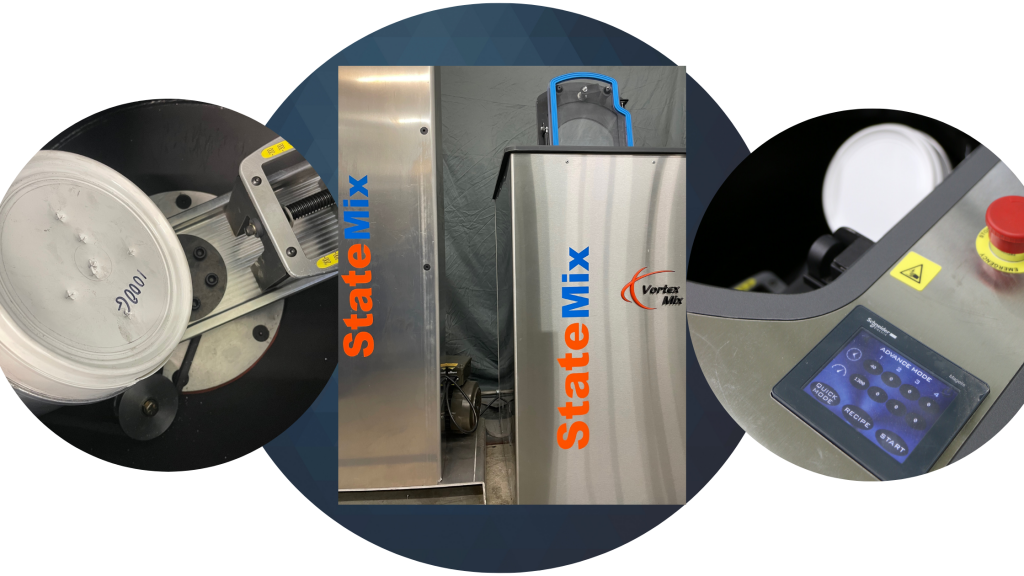 Ease of Operation for Functionality
The StateMix VM1000VAC will produce a pull of up to 350L/min. Although the material properties need to be taken into consideration, our ultimate vacuum in the mixing chamber, after 45 seconds reaches -28inHg (-96.2 kPa). The touch screen HMI allows for a user-friendly interface. Programmable sequences are customizable to your needs with settings established in the "pro" or "normal" mode. The software structure allows for advanced settings to retain up to 7 different recipes in memory.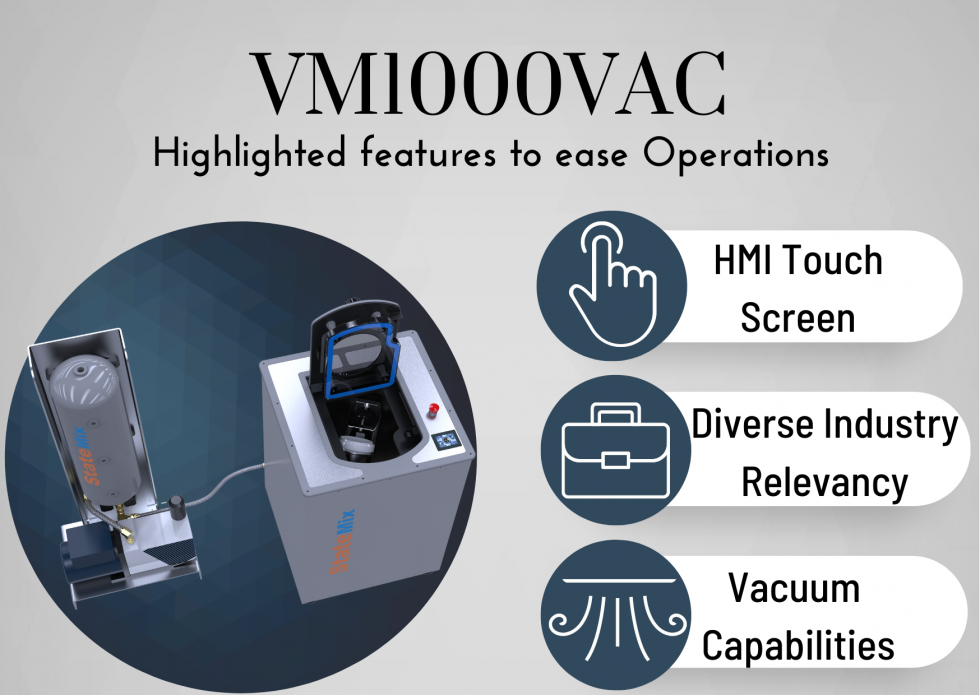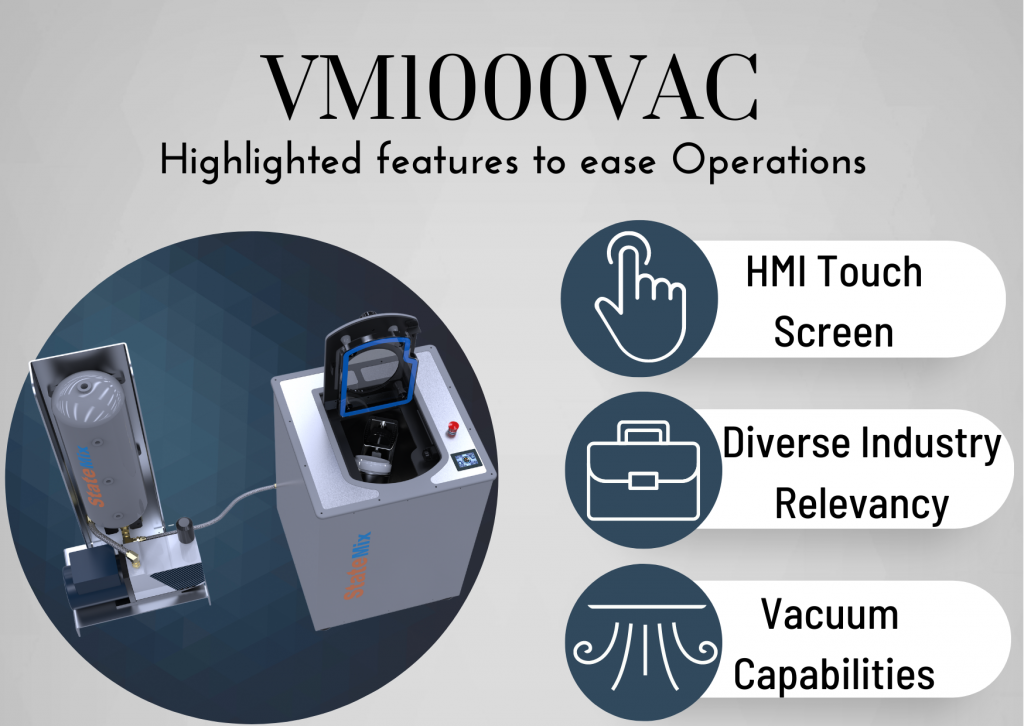 Mixing Consistency in Battery Slurries and Pastes
Since the innovative battery industry is always changing with lithium ion or solid-state, the dispersion of slurry constitutes, and their states must be experimental and supported with machine operations. Rechargeable batteries require a homogeneous mixing process. Materials that vary from high vicious cathode pasts with conductive powders, to electrolyte slurries, must facilitate mixing while the chemical reactions occur within the cell. StateMix VM-1000-VAC offers qualities of laboratory mixers with industrial performance in speed and volume.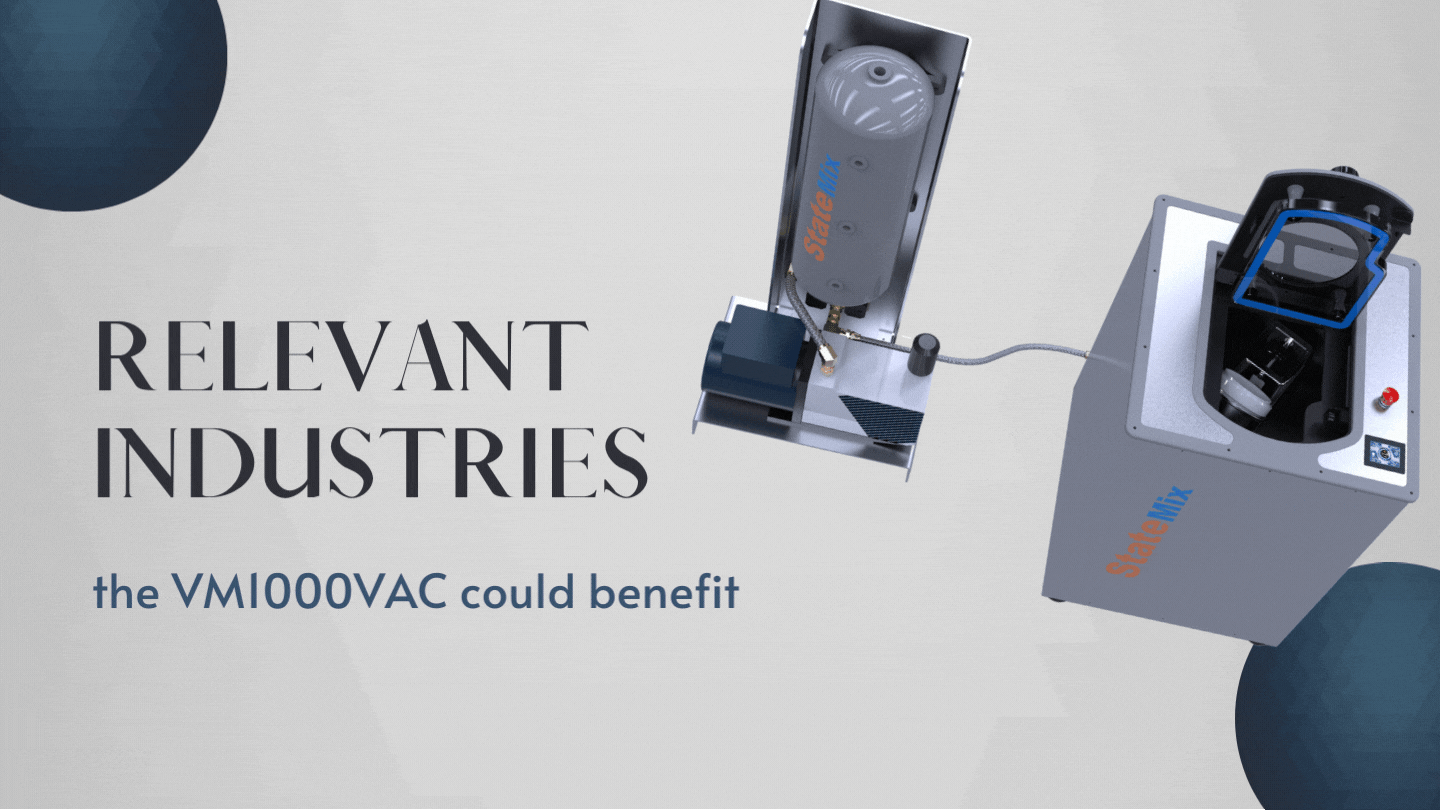 Are you mixing hard to blend materials?
The StateMix VM1000VAC is ideal for industries that process adhesives, sealants, hot cast polyurethane, battery slurries and pastes, cannabis oils, and pharmaceuticals. This machine makes it possible to use as a vacuum chamber or regular Vortex Mixer, reducing necessity of purchasing additional equipment. The 2-in1 compatibility of the VM1000VAC is something to consider for business owners deciding if this equipment will be a great ROI.
Why this Product?
The VM1000VAC allows your company to move away from manual processes and automate your production line with this safe, and easy to use product. You will find quality improvements and less "rejects" or "non conformances" which means the productivity of your output numbers increase. Furthermore, the HPU (Hours per units) reduction allows you to produce more quality product with lower headcount. The faster turnaround, automation, and ergonomics combine to make your ROI worthy of this product as a final decision. Still not convinced? Send us your material to test in our equipment and see for yourself!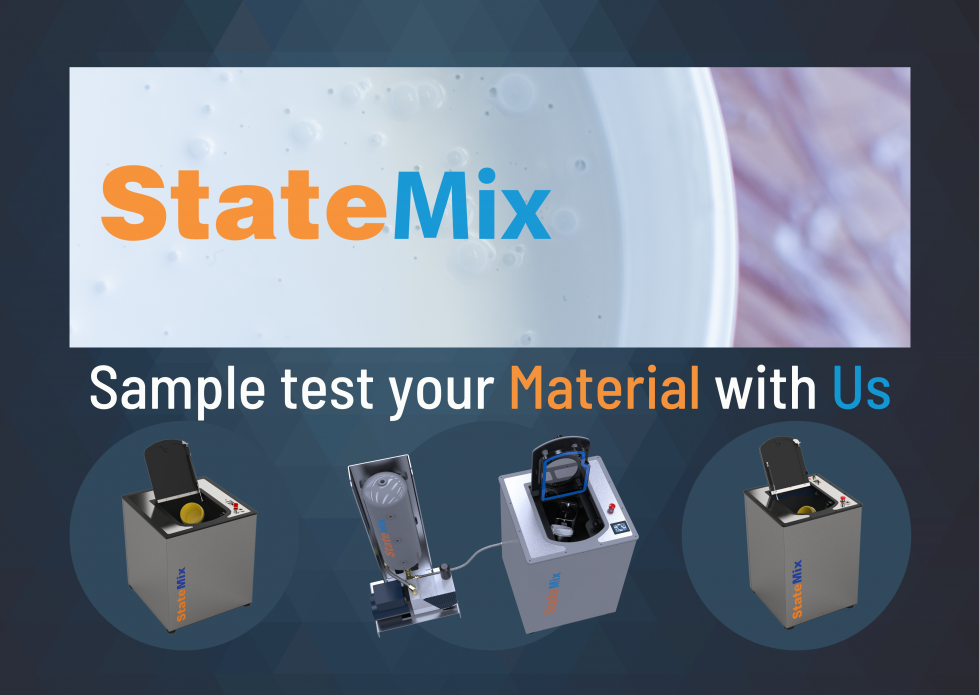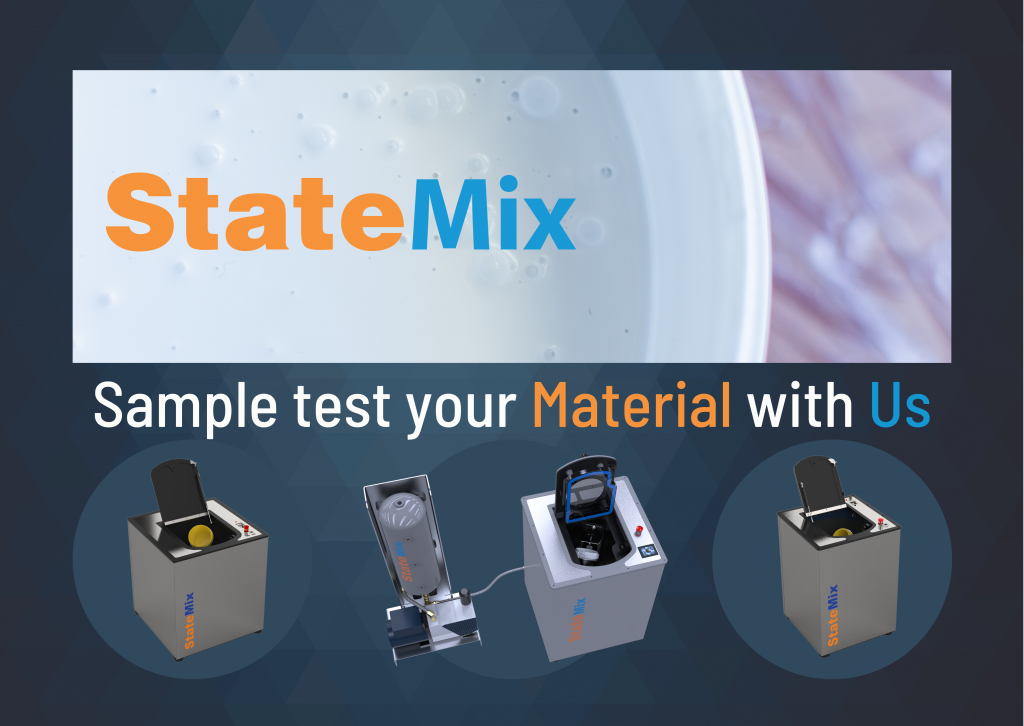 Conclusion
StateMix strives to maximize the efficiency of your production line by solving manufacturing challenges and providing customized solutions. Our team worked intently to ensure the Vortex Mixer 1000 Vacuum was meticulously designed to increase output quality and customer satisfaction. Since we offer products and services to diverse industries part of our process is to test your material prior to you and your company making any final decisions to choose us- although we know that's the right decision 😉