Introduction 
At StateMix, we proudly say our products will maximize the efficiency of your production line but what does that really mean? Our products are designed in house and used daily while we measure the systematic framework for cutting waste from a manufacturing system. We understand that your production process needs productivity without sacrificing value or time. During our first steps of collaboration with you, we often take the time to understand what your business may need. In some circumstances, clients come to us interested in one product but when they take the time to explain their manufacturing processes, our team may suggest an alternative industrial equipment choice.  
What is LEAN Manufacturing?
Lean manufacturing focuses on increasing value, reducing waste, and continuous improvement for your production system. By applying LEAN project management principles, techniques, and tools you can improve your production processes. StateMix is here to assist in solving the issues you may be facing. How can we work together to evaluate those issue? Lean manufacturing is the premise to how we use our understanding to implement better systems into your business.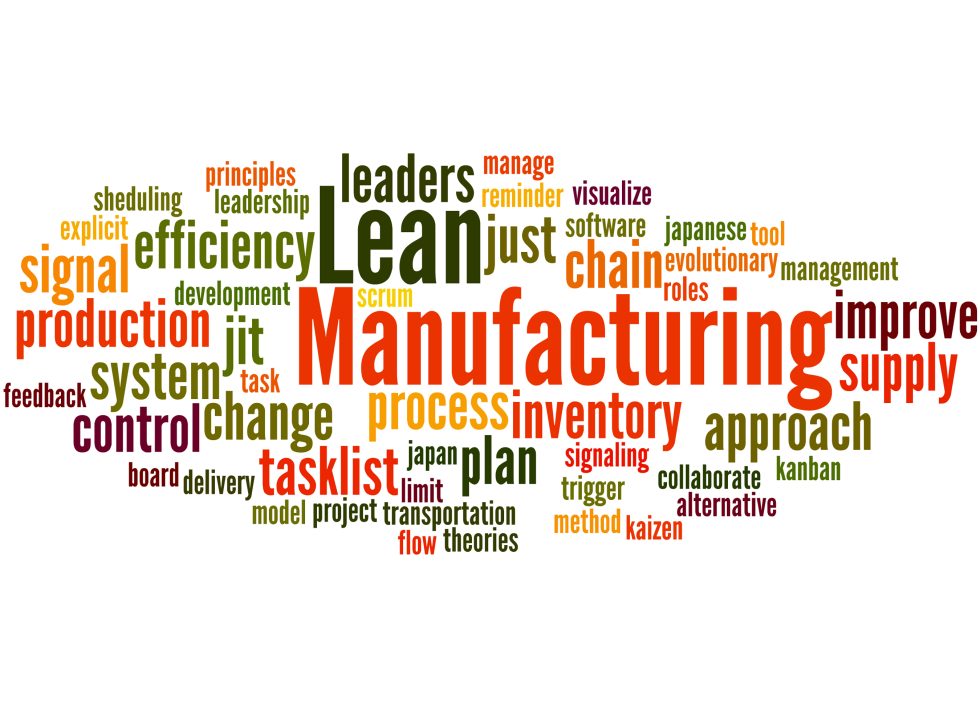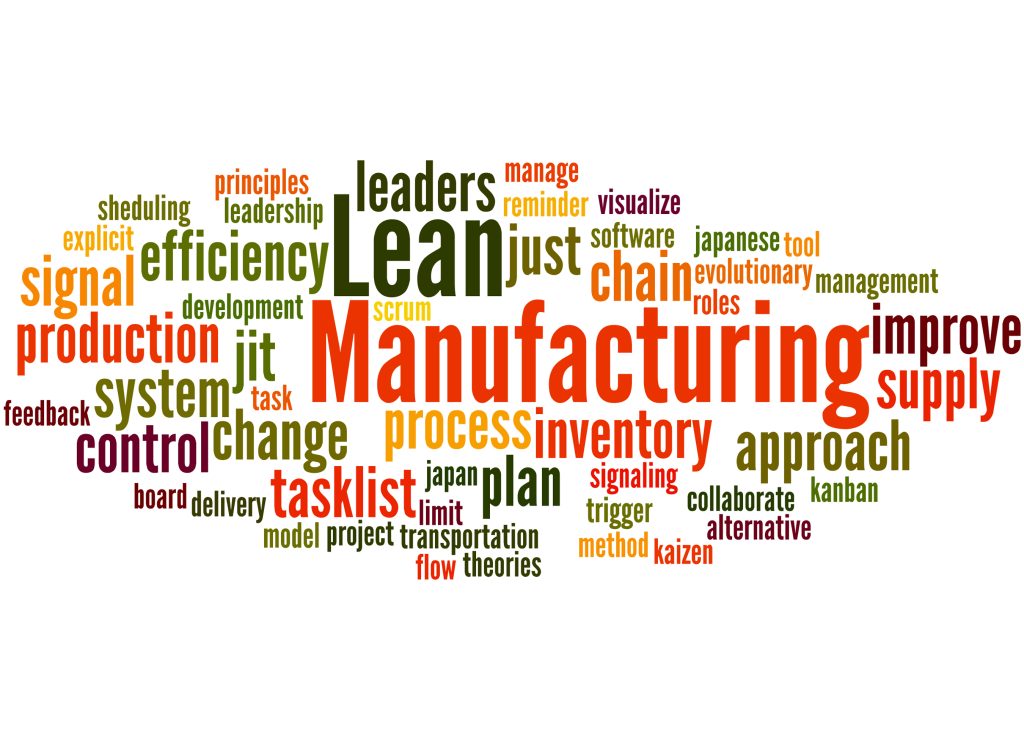 How can we help you? 
StateMix offers a variety of products and service that will reduce waste, automate, and increase profitability for your operations. Many companies seek us to provide industrial equipment that is tailored to your processes with a focus on continuous improvement that continues past the delivery of your machine. Using lean manufacturing techniques, principles, and tools gives you a competitive advantage to eliminate the eight types of waste: unnecessary motion, extra processing, inventory, transportation, defects, overproduction, waiting, and non-utilized talent.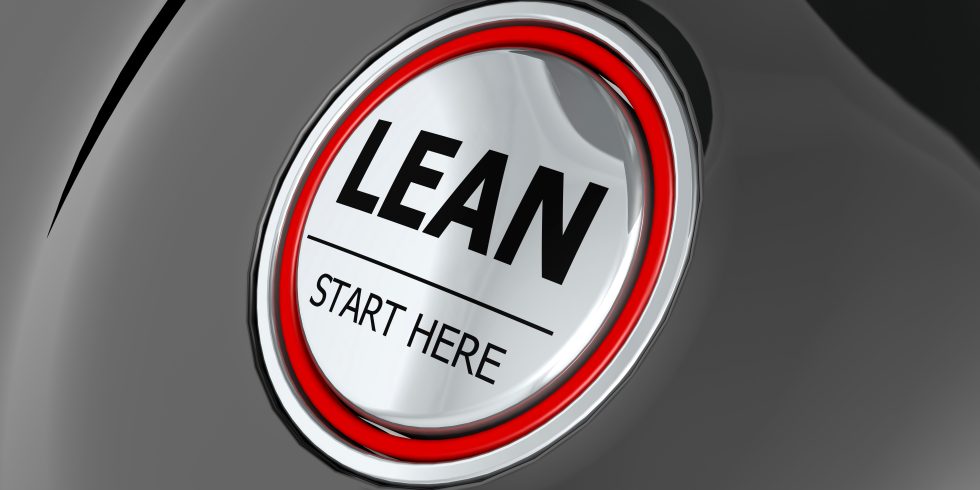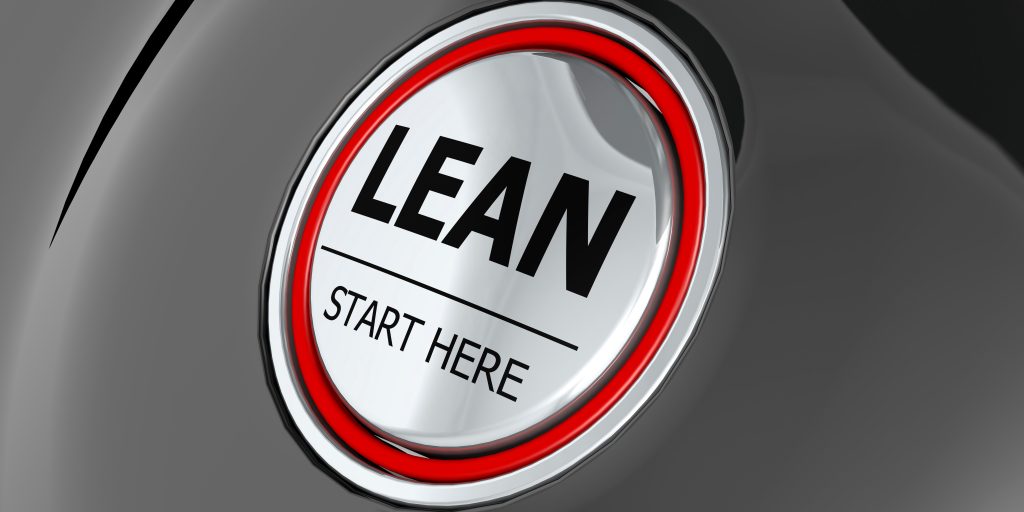 Dispensing Technology – Fully Automated Dispenser 
Rail movement on our Fully Automated Dispenser was one customized feature that focused a client's lean manufacturing transformation in their production area. During the collaboration stage we were able to gather the footprint of their workspace, understand their production processes, and produced a machine that supplied small input for a larger output consistency. This customized request allows for one operator to control the rail movement while a rotating boom dispenses their raw material to either side. This allowed a 65% increase on productivity and a 21% decrease on eliminating rejected parts.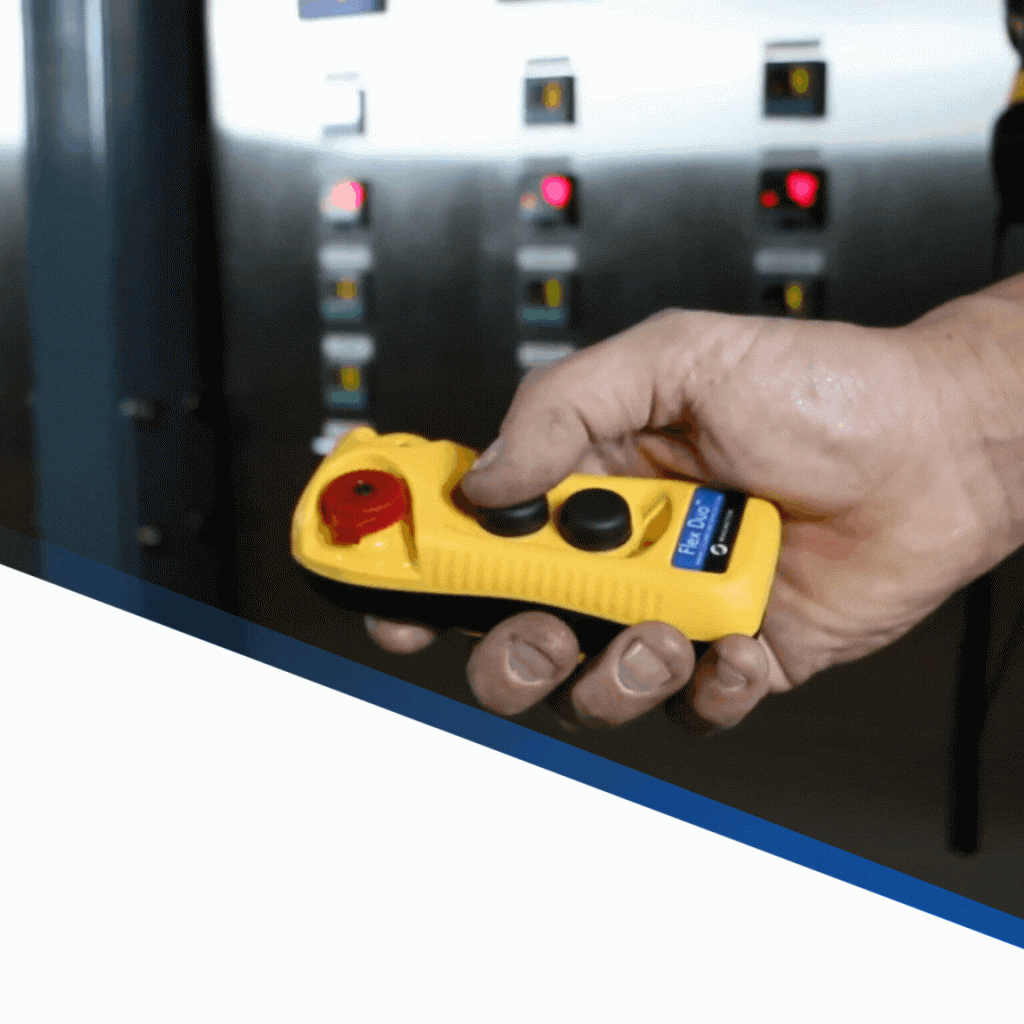 How can your business increase value and reduce waste?
If dispensing technology is needed for your production line processing, there are a variety of products available in our selection such as the fully automated dispenser or the flex cell hand batch station. Talk with us about your operations and trust us to guide you to the best choice.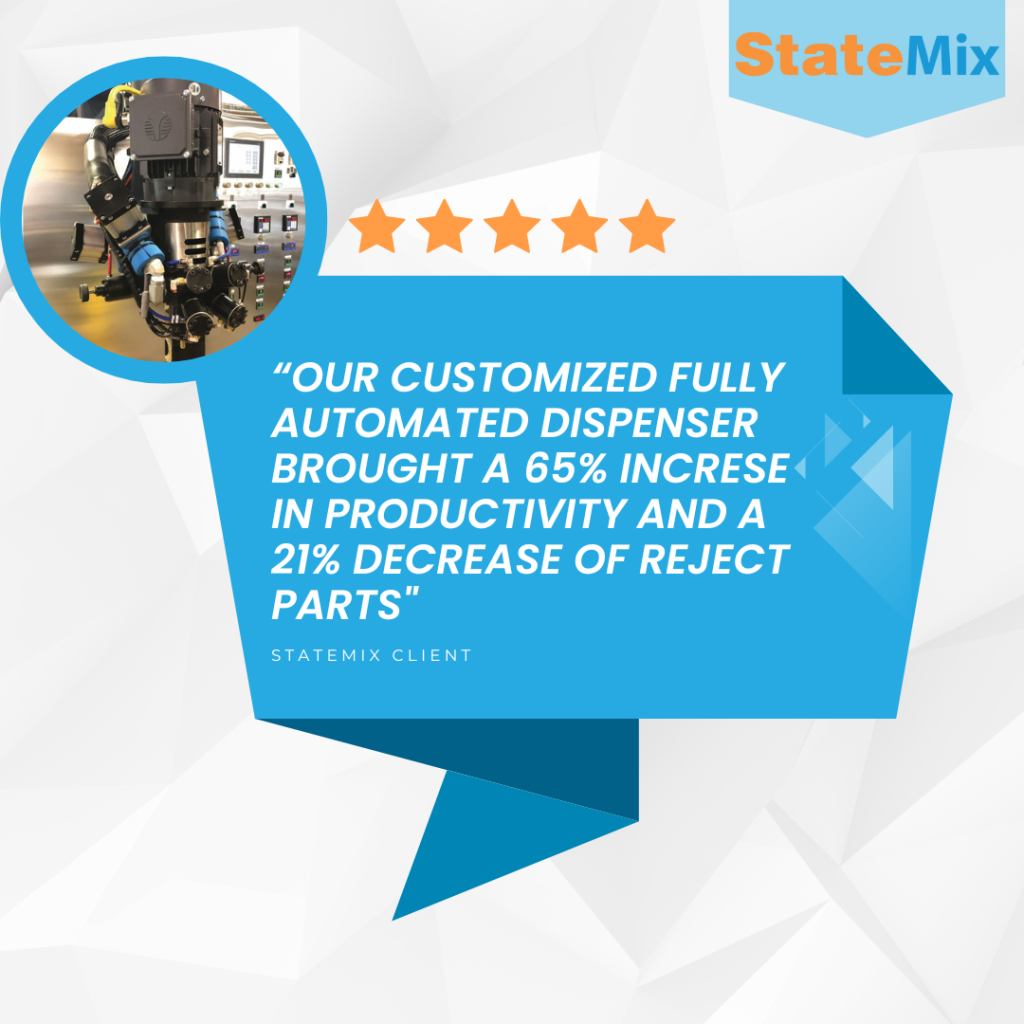 Mixing Capabilities- Vortex Mixer 
To explain automating your mixing techniques you will often find StateMix representatives at Tradeshows with our VM 200 and a play-doh demonstration. Our Vortex Machines are available in a variety of sizes and have the capability to mixing high viscous materials. Our Vortex vacuum mixer is available in a 1000 size and simultaneously mixes and supplies suction, encouraging the removal of microscopic bubbles. With the variety of choices this industrial equipment ends lean wastes such as defects, waiting, and motion. With the push of a few buttons your raw material is mixing in a matter of seconds. Almost every company has room for improvement when it comes to minimizing waste, making high quality products and lowering their overall production costs. StateMix is confident if you are seeking mixing capabilities that our Vortex Mixers will be a product that can help you.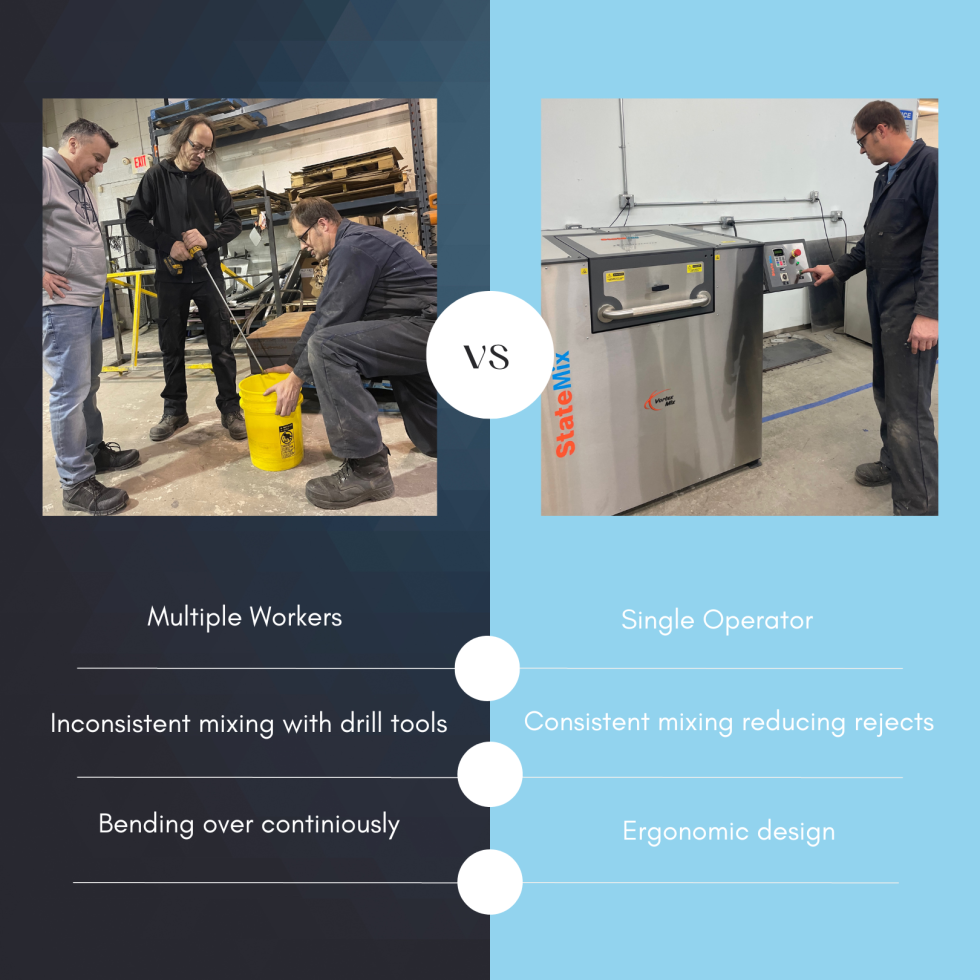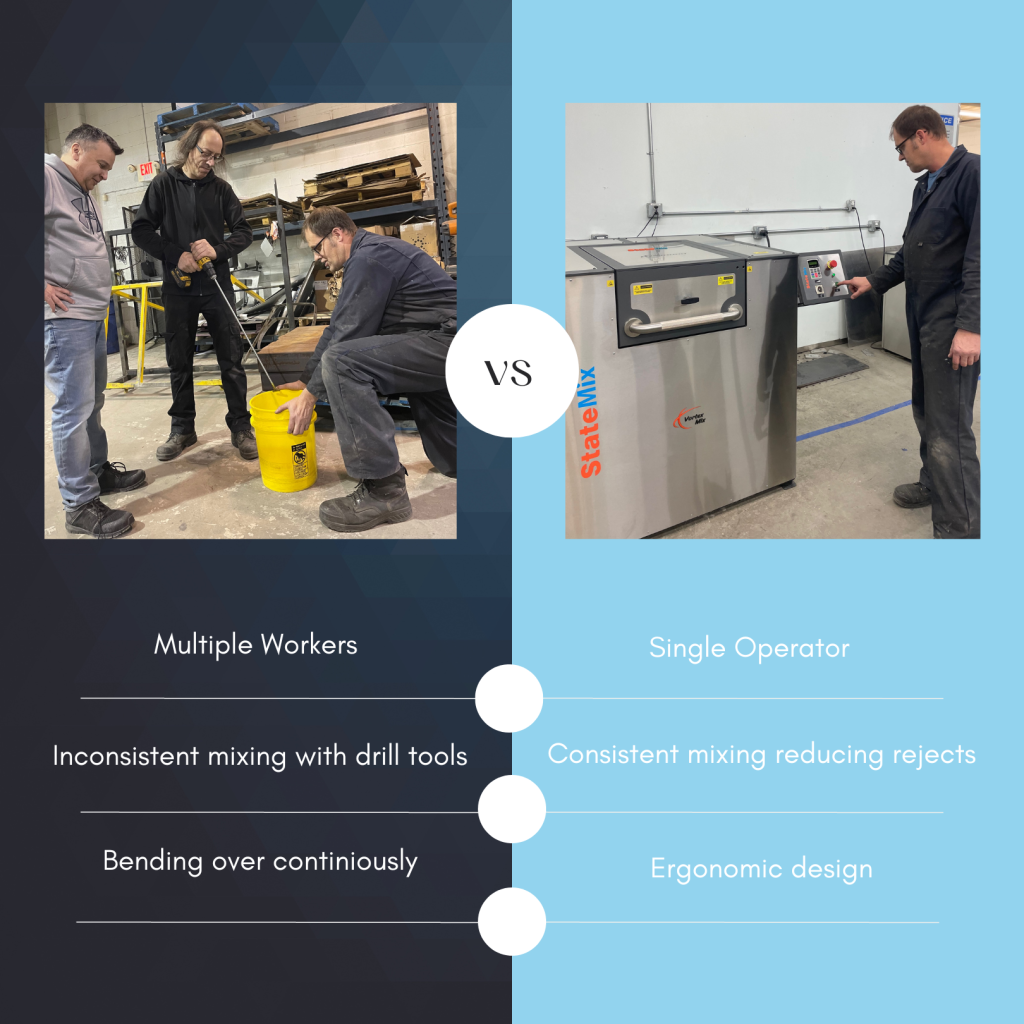 How can your business increase value and reduce waste?
If mixing technology is a significant part of your production line process our vortex mixers is a popular choice, we often suggest for businesses. With many of these products lasting 10+ years it will be a new automated stage in your process you will be glad you made. Clients have been impressed with the increase in production speed by reducing human error as they celebrate the shorter stages in the production processes. The improvements of a client's production productivity increased by 30% while up to a 30% decrease of rejected parts also occurred.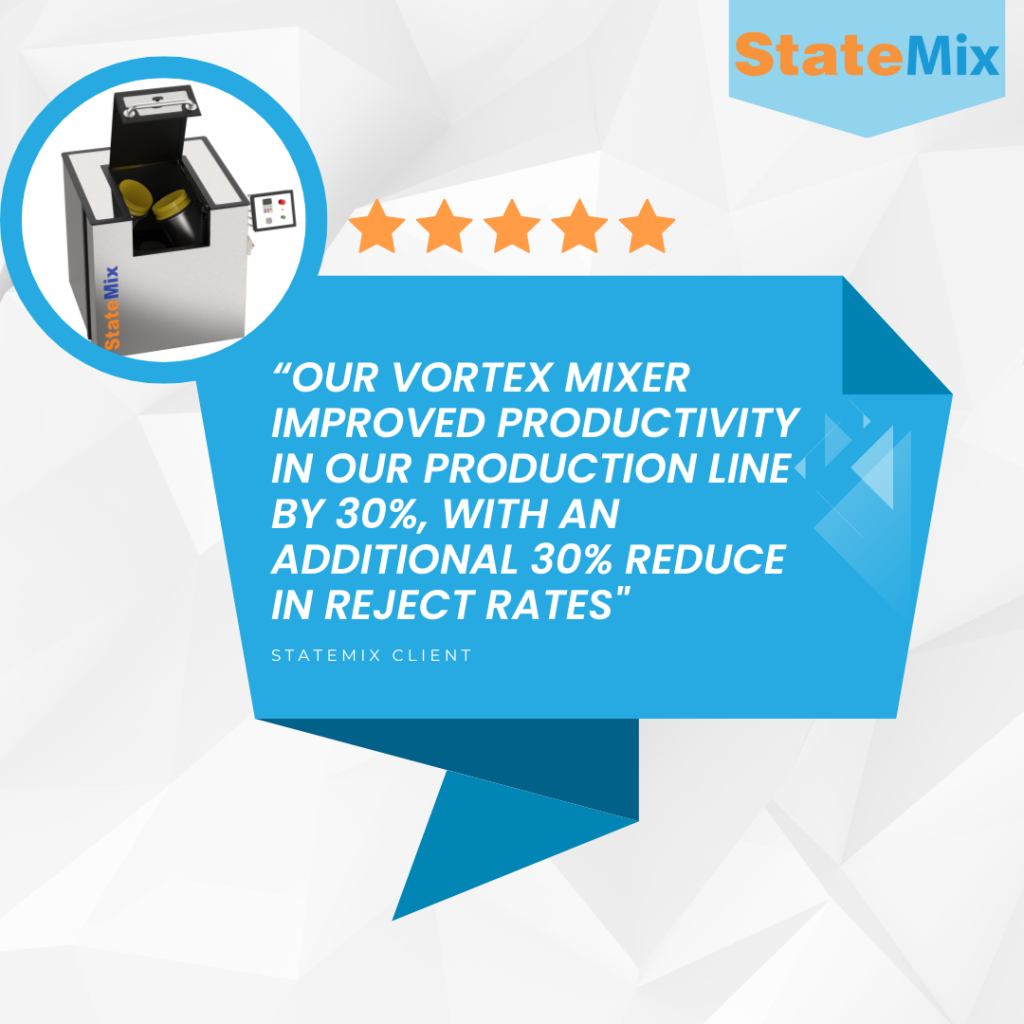 Convectional Low-Pressure Technology – Spin Casting
StateMix's spin casting machines supply a unique solution for casting parts that cannot be poured via conventional low-pressure methods. In this machine design an innovative centrifuge clamping system will automatically lock the mold as soon as the mold starts to rotate. With the customized features of a wide range in rotational speed, control panel and a pulley to aid large casting parts. By automating this casting process there is a significant amount of ROI (Return on Investment) in the lean waste types such as defects, extra processing, and motion. This industrial equipment simplifies the process by reducing the number of bubbles and ensure consistency in the raw material as it casts and cures. By adding this product to automate your processing you can also accommodate live workers where quality control demands so non-utilized talent isn't a waste continued with your production processes.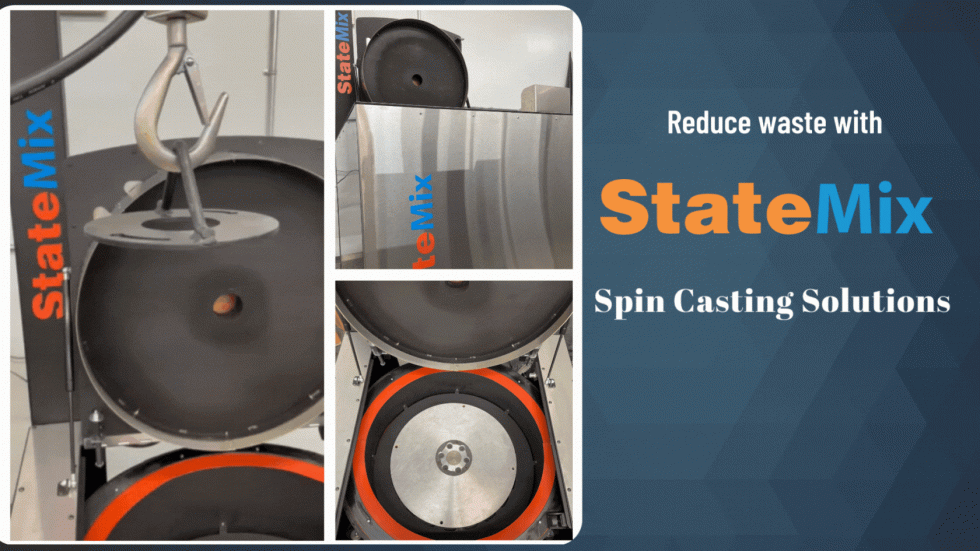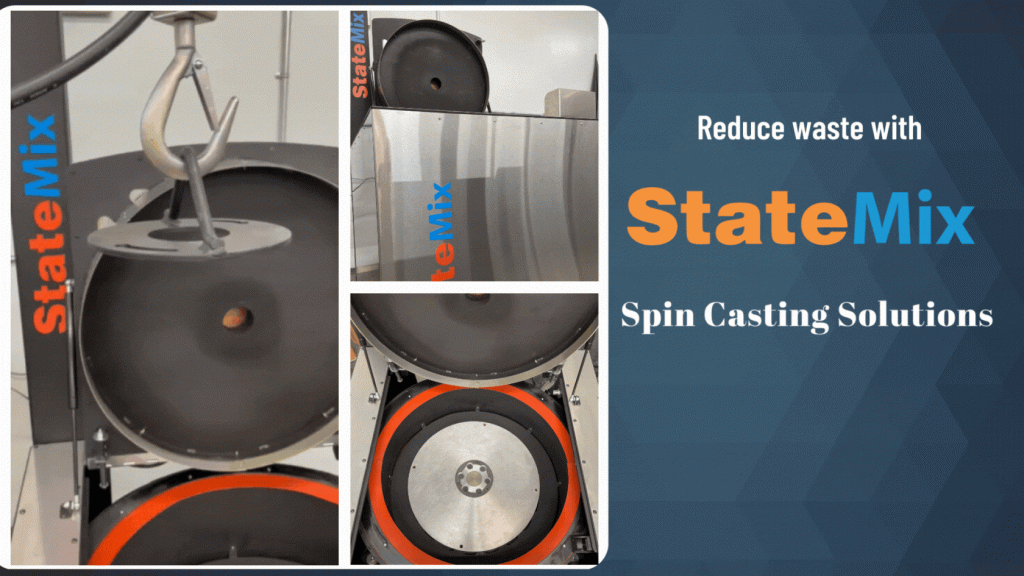 How can your business increase value and reduce waste?
If your production process requires a unique solution, we will work with you to see how we can practice lean for your business. A client who bought our Spin casting machine found a yield number prior to automation at a low 80% and with the purchase of this product it increased to a high 90%. If our spin casting equipment is not the right fit, we offer multiple convection curing options for small or large moulds. Let's work together to increase the efficiency of your production line!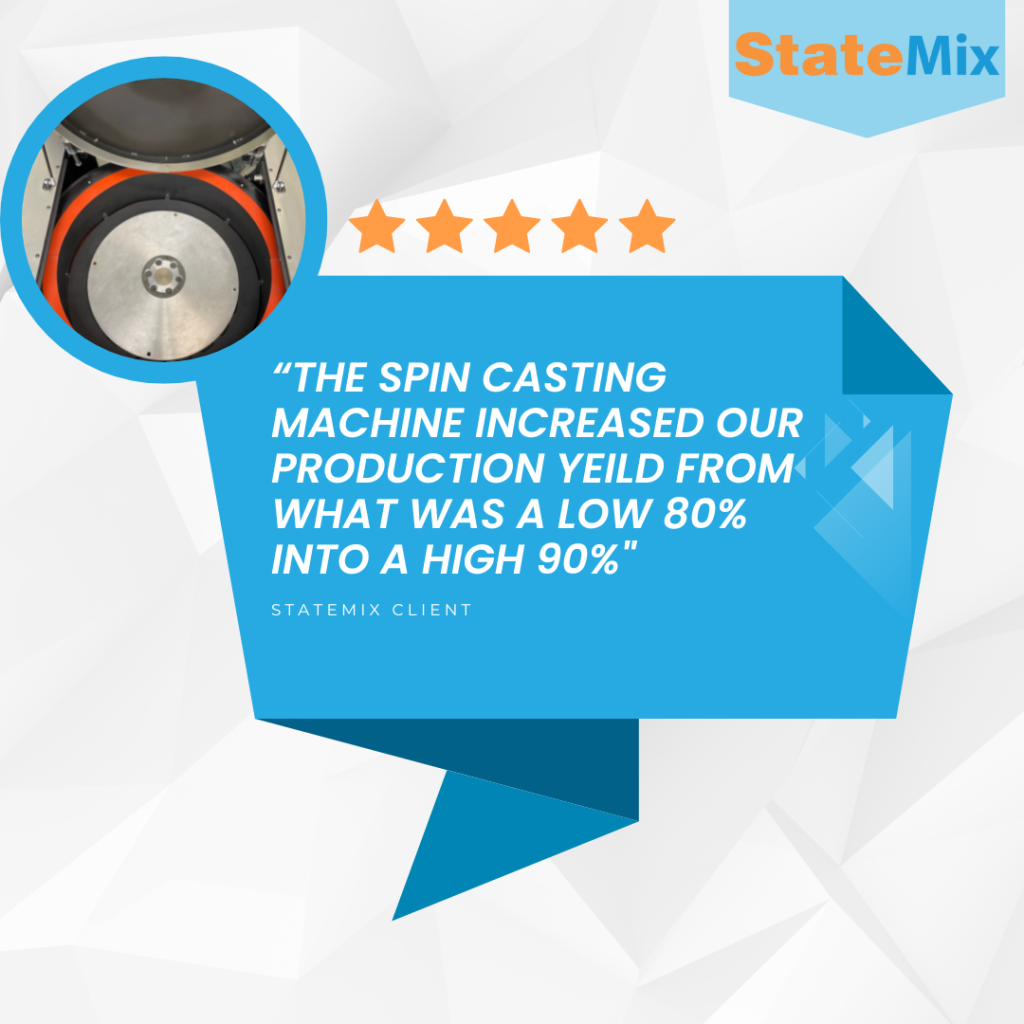 Conclusion 
The benefit of choosing StateMix is together we will understand the importance of lean manufacturing and continue to use it as the premise to which product or service best fits with your operation. Our goal is to help you reduce any of the 8 lean waste types while supplying a transition of training, so your team understands the equipment you choose. Lean manufacturing powerfully enables producers to navigate the changing market with precision and agility.  Connect with us today to start the journey!